In the Montana house, our tradition on Thanksgiving morning is to get up, turn on the Macy's Thanksgiving Day Parade and make Pillsbury cinnamon rolls.  I started doing this quite a few years ago when  I had moved out of my parents house and missed having a fun breakfast with my family while we watched the parade.  Cinnamon rolls are super easy, no stress, decadent and the perfect kick off to a day filled with eating an exorbitant amount of rich food.
Right now I'm siting here with Jay watching the Rockettes, talking about the game plan for the day, digging into my heavily frosted cinnamon roll, drinking a hot cup of tea and thinking about how thankful I am.  This has been a trying year for us.  Life happens and things go wrong, change, grow, and try the very fiber of our patience and limits of control.  However, along the whole journey, we have stayed a team.  I have been constantly reminded that we are stronger together than we are apart and that the love we have for each other, for AC, and for our family are rare gifts that I try to never take advantage of.
On Thanksgiving morning people may think it's cliche and overrated to read about what everyone is thankful for, but I have to say I love looking on my Facebook news feed and seeing all the positive postings, love, and gratitude listed there.  It makes me happy to see, for even a couple hours, the goodness and kindness in people.
So my advice to all of you…take some time to reflect this Thanksgiving morning.  Have something super yummy to start the day, kiss your loved ones, enjoy something as timeless and beautiful as the parade and remember that in all our lives there are things to be thankful for.
Today, I'm thankful for Jay who loves me more than I deserve sometimes, I'm thankful for AC for showing me the beauty of a child's love, and for his Mom who lets me be such a big part of his life, I'm thankful for my parents who raised us amazingly, to my sisters who are my best friends in the world, for my many, many family and friends who love me no matter what and for the sister of my heart Sara and her family who have showed me the face of true dedication and perseverance.  I love you all…
And of course I'm thankful for the gift of amazing food…make these cinnamon rolls for your holiday mornings and enjoy the smell, taste, and spirit of the day with the people you love.  I love these cinnamon rolls, they are not homemade but they are delicious, and of course I make some additional frosting because seriously, the amount they give you just isn't enough.  At all.
Doctored Up Pillsbury Cinnamon Rolls
1 can pillsbury grands cinnamon rolls with cream cheese icing
4 oz cream cheese
1 Tbsp butter
2 Tbsp powdered sugar
1 tsp vanilla
Preheat the oven to 350 and place the cinnamon rolls into a baking dish.  I use a round cake pan.  Bake according to the instructions, until golden brown.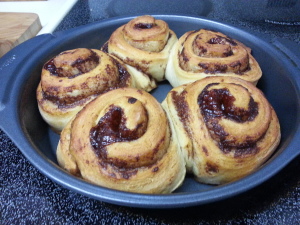 In a microwave safe bowl, place the cream cheese and butter and microwave for about 15 seconds at a time until they are softened and you can combined them until smooth with a whisk.  Add in the premade frosting into the bowl and whisk together.  Then add in the powdered sugar and vanilla and combine until smooth.  This makes a super thick and really creamy frosting for the rolls.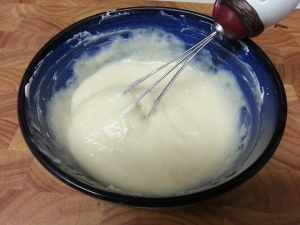 Remove the cinnamon rolls from the oven and ice them with big spoons of the frosting while they are hot.
Serve them up and enjoy your first sugar rush of the day to get you going!